3D Robotic
Collision Avoidance
Improve collision avoidance in your mobile robots and ensure daily workflow with the
3D Ultrasonic Collision Avoidance Sensors ECHO ONE®
Improve your industrial mobile robot collision avoidance and make your transportation system the most reliable with the worlds-first 3D ultrasonic echolocation sensor

Today, AGVs, AMRs and other mobile robots make our everyday work easier, especially in industrial environments. Often, entire industrial halls are equipped with these automated and autonomous transport systems to facilitate the daily work of the employees and to ensure the flow of materials and goods.
However, mobile robots are prone to detection limitations, often leading to collisions, thus bringing production to a standstill, which in the worst case leads to tremendously high costs. 
These are the common causes of collisions in factory settings: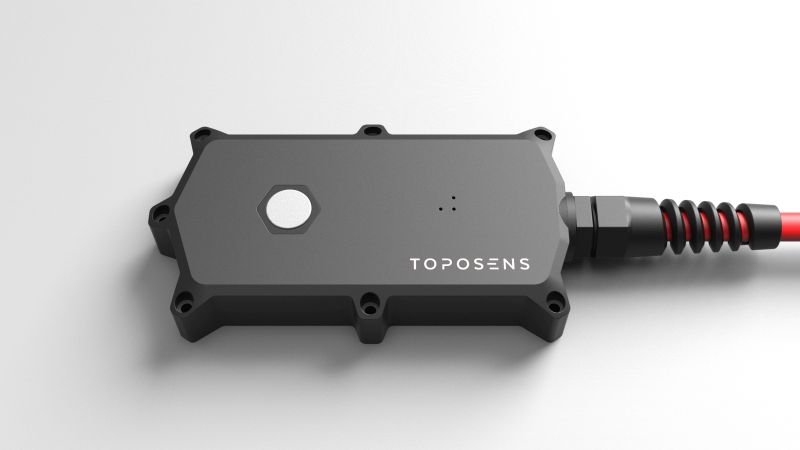 Forklift forks

Protruding objects

Suddenly appearing people

Make your manufacturing environment safer than ever before and reduce accidents number to a minimum

Easy to integrate (CAN interface) and low calibration effort

Ensure the daily workflow by avoiding crashes, that can stop the production process

Reduce cost by avoiding expensive damage to AGVs, other equipment, and transported goods
One sensor for better AGV safety
Avoid these problems and prevent AGV accidents with the all new ECHO ONE®
3D Object Detection
Ensure the daily workflow by low maintenance and avoiding obstacles (like forklift forks and industrial goods).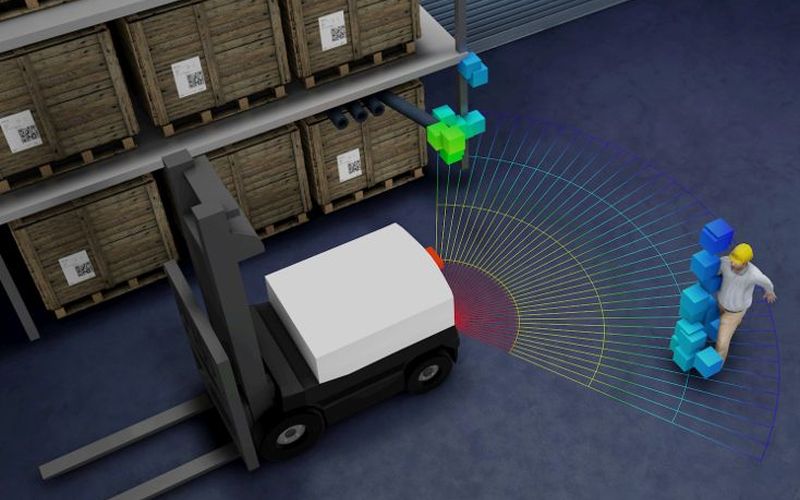 Multi-Object Detection
Detect objects in 3D space with ultrasound, independent of lighting conditions and easy to integrate with other sensor types.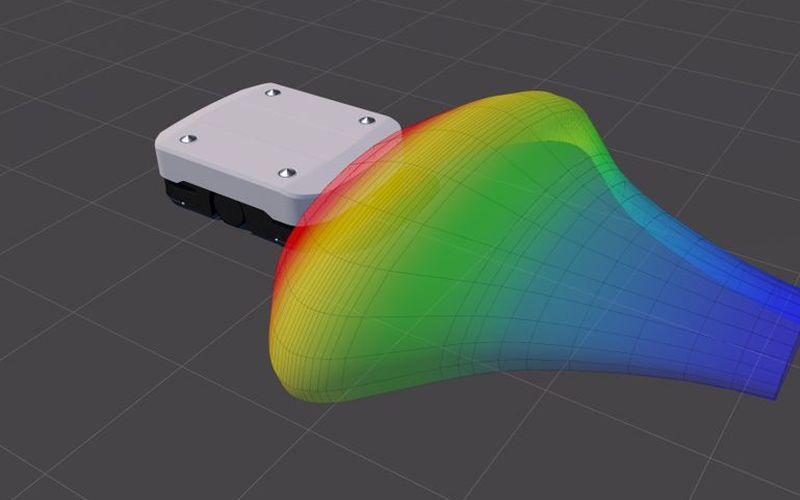 Wide Opening Angle
One sensor for reliable close-range detection of your AGV.
Click on the button now to get your sensor solution
Lost in the sensor jungle?
Download our range-finding sensor compendium