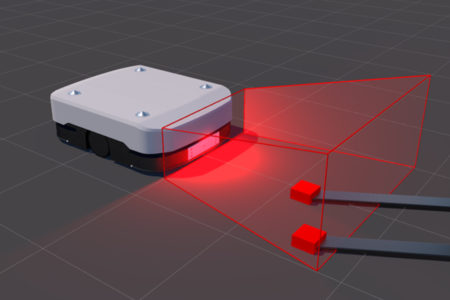 AGVs – Opportunities and threats.
"A leopard never changes its spots", they say. For most parts of life, however, change is the only constant. Our industry, for instance, is under constant change, leading to industrial revolutions. Currently, we are undergoing the 4th industrial revolution, commonly referred to as Industry 4.0., in which traditional, mostly analogue, organisational processes are automated and digitalised utilising modern, smart technologies, such as smart machines and the internet of things (IoT). One of the key elements of automation are self-driving robots, so-called AGVs.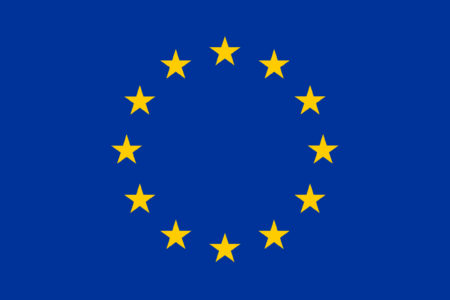 European Union Horizon 2020 Funding
Toposens, the first company in the world that brought 3D ultrasonic technology to the market has received €2.5M from the European Union Horizon 2020 Program. The money will help the startup to develop 3D ultrasonic technology specifically for the autonomous driving market. Horizon 2020 is the financial instrument implementing the Innovation Union, a Europe 2020 flagship initiative aimed at securing Europe's global competitiveness. It promises more breakthroughs, discoveries, and world-firsts by taking great ideas from the lab to the market.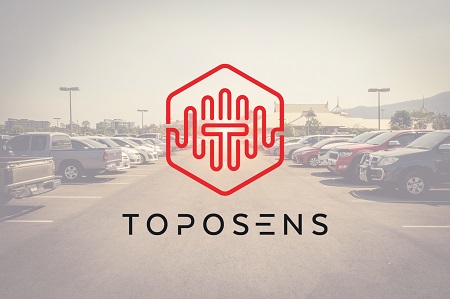 Toposens has raised a new round of funding
Toposens, the Munich-based startup that has developed the world's first 3D Echolocation Sensor for automobile, robotics, and autonomous vehicles, has raised a new round of funding. The round was led by existing investor ALPANA Ventures from Switzerland and joined by new investors Basinghall Partners from the UK, and USA-based In-Q-Tel, Inc. The additional investment will be used to enhance Toposens' sensor technology and software, develop new partnerships, and launch new use cases based on Toposens' technology.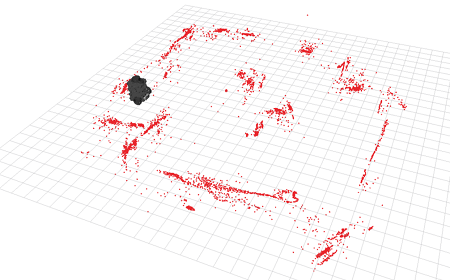 Physics of 3D Ultrasonic Sensors
Traditional ultrasonic sensors measure one-dimensional distances to only the closest reflecting surface at any given instant. In contrast, 3D ultrasonic sensors – also referred to as 3D sonars – usually have a much wider field of view (FoV) and provide simultaneous measurements of multiple objects within their scanning cone.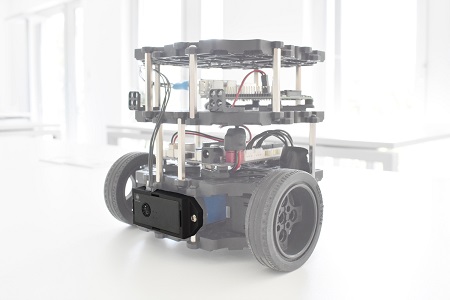 ROS Driver for upcoming Sensor Series
Sensor startup Toposens takes the next step towards improving 3D ultrasonic perception for robotics with the release of a Linux-compatible ROS driver. The release of Toposens ROS makes it significantly easier for engineers to create robot applications with ultrasound technology. This will enhance the adaptability and user friendliness.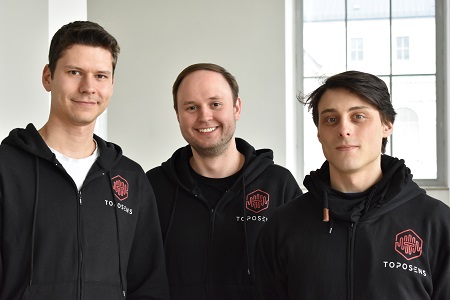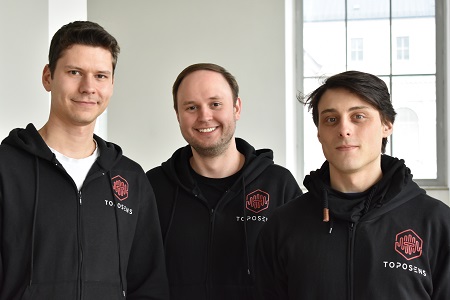 Bringing Bat Vision to the USA
Toposens was chosen to showcase its technology in the Techcrunch Disrupt Startup Alley in San Francisco in early September 2018. Equipping autonomous vehicles with near-field sensing systems, the startup is now focusing on targeting the US market. Targeting automotive and robotics companies, Toposens will launch another specified sensor version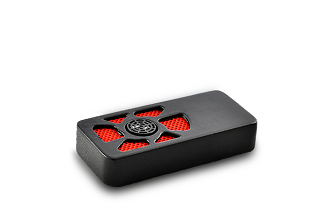 3D Ultrasound Sensor "TS ALPHA" Teaches Machines and Vehicles the Art of Echolocation
Giving technology the opportunity to see its environment via ultrasound – this technological breakthrough is finally brought to reality by the company Toposens. After several years of research and development, the 3D ultrasound sensor technology is now officially being launched and will be available as a Development Kit and as a serial product in larger quantities.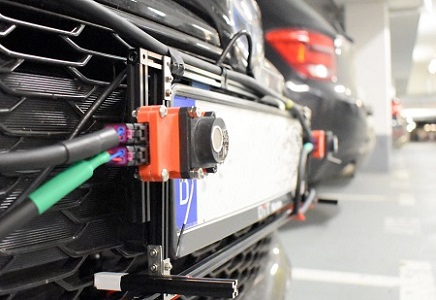 3D Ultrasound for Autonomous Cars
Even at slow speed in a parking situation, the driver cannot perceive his environment flawlessly, despite parking assistance functions like cameras and PDC´s. Tight parking spots in car parks or crowded parking areas in front of shopping malls display everyday driving challenges. Thinking about it, it is quite reckless to not support your car with cutting-edge sensor technology.