Find out more about us – the people behind the ground-breaking 3D sensing technology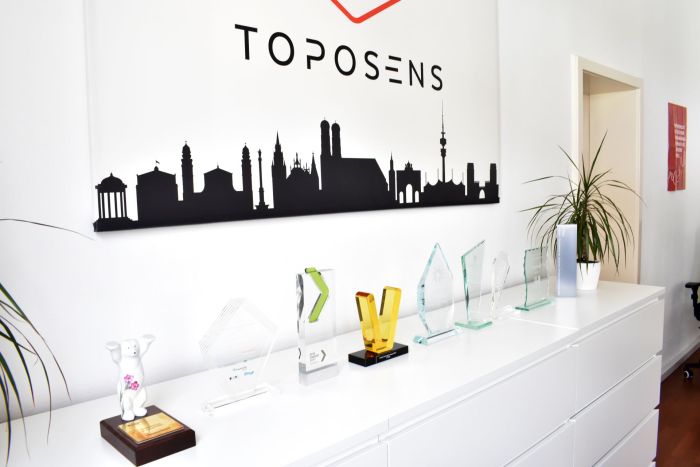 Find out more about us – the brains behind the world's first 3D ultrasonic echolocation sensor:
Toposens was founded in 2015 and is based in Munich. The story of the company began when founder Alexander Rudoy tried to develop a robotic fish toy that moves independently through water using an electric motor. In order to avoid collisions with real fishes, Alexander needed suitable sensors that made orientation possible. Because he could not find any he created the algorithm for his own Advanced Ultrasonic Sensor.
Since then Toposens was built and developed the first ultrasonic sensor for object positioning in three-dimensional space.
Years of combined experience
The Toposens team consists of experts in embedded systems, hardware development, 3D sensing, digital signal processing and machine vision as well as high-tech B2B marketing and sales. We are proud that our team unites all skills necessary to turn an innovative sensor technology into a finished product. Besides technical skills, we are perhaps even more proud of the great team spirit in our team. We have a relaxed and fun atmosphere in our office, while being ambitious and focused at the same time, making it a great place to work!