join us at automatica 2023
Visit us in hall B4 booth 326
Grab your free ticket for a chat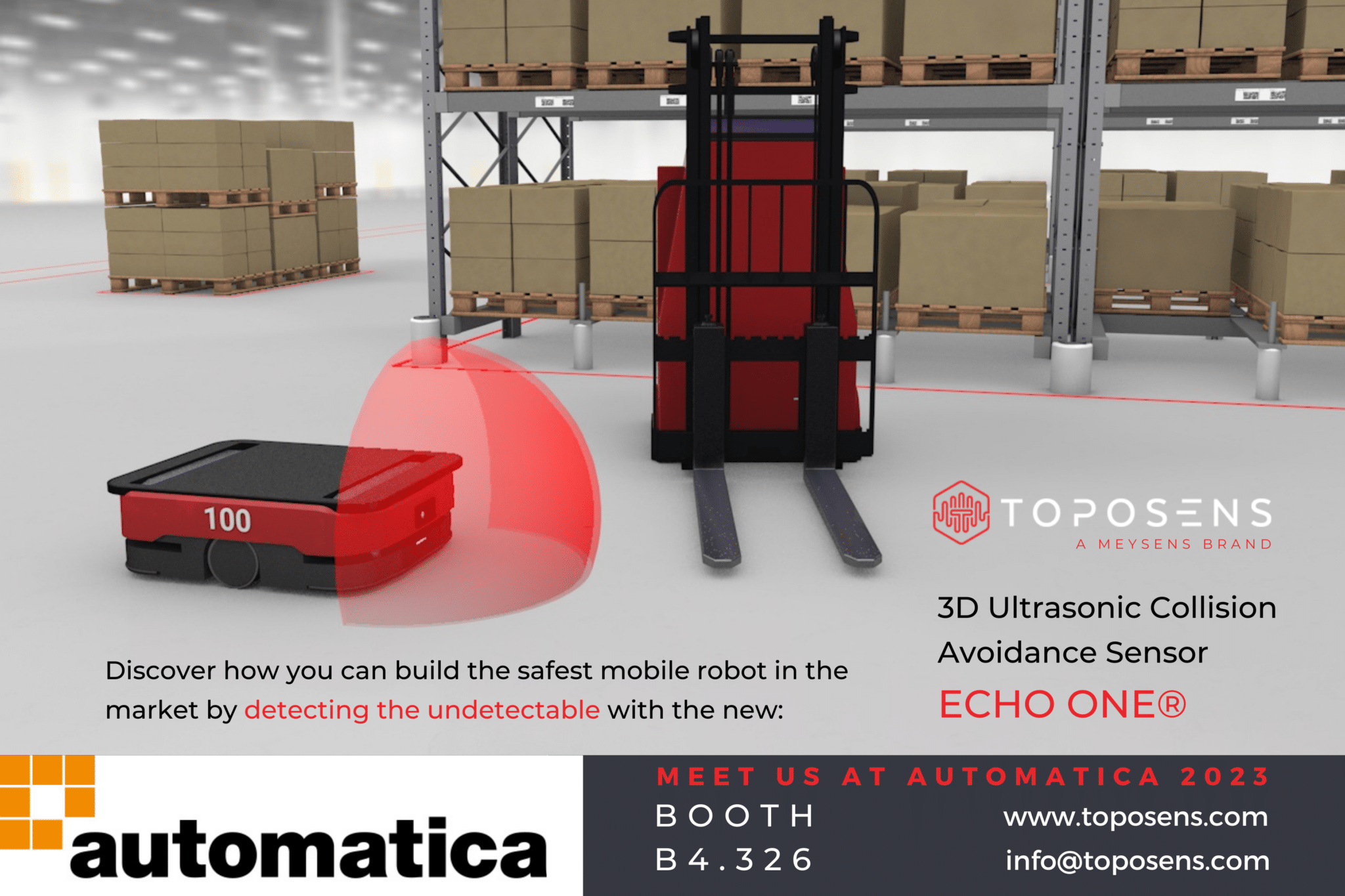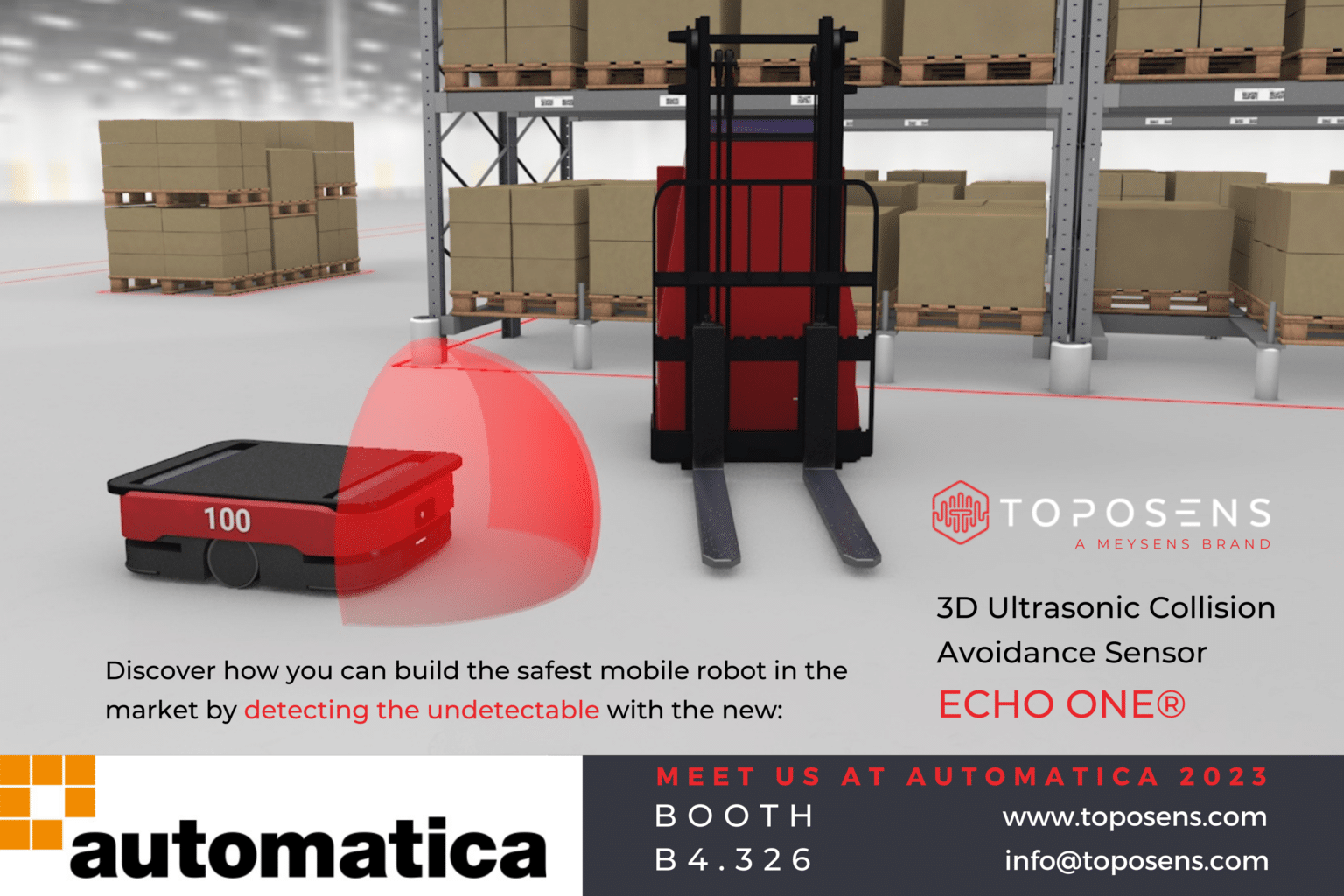 You can find us in hall B4 booth number 326 →.
Experience our unique technology live in action.
Get in touch with us via the button below and we will arrange a meeting with you at your convenience.
ECHO ONE® Collision Avoidance System
The 3D Echolocation Sensor ECHO ONE® enables your mobile robot to reliably detect even the most complex objects in three-dimensional space, such as:
Floor based objects (such as forklift forks)
Glass and transparent surfaces
With a small blind zone, ultra-wide opening angle, and detection range of up to 3 m, you can reduce costly accidents whilst ensuring highest safety in any environment.
The Toposens Processing Unit (TPU) serves the need of easy integration of the ECHO ONE® which enables you to make use of  for 3D collision avoidance functionality.
Pre-filtered 3D point clouds are displayed in a Graphical User Interface (GUI), which comprises of:
Dynamical, three-dimensional warning- and stopping-zones which are fully adjustable
Individual sensor parameters and sensor vehicle positioning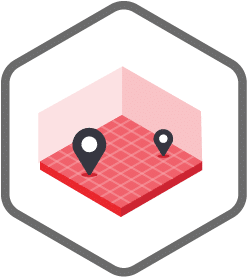 Locate multiple object positions in 3D space with x, y, z coordinates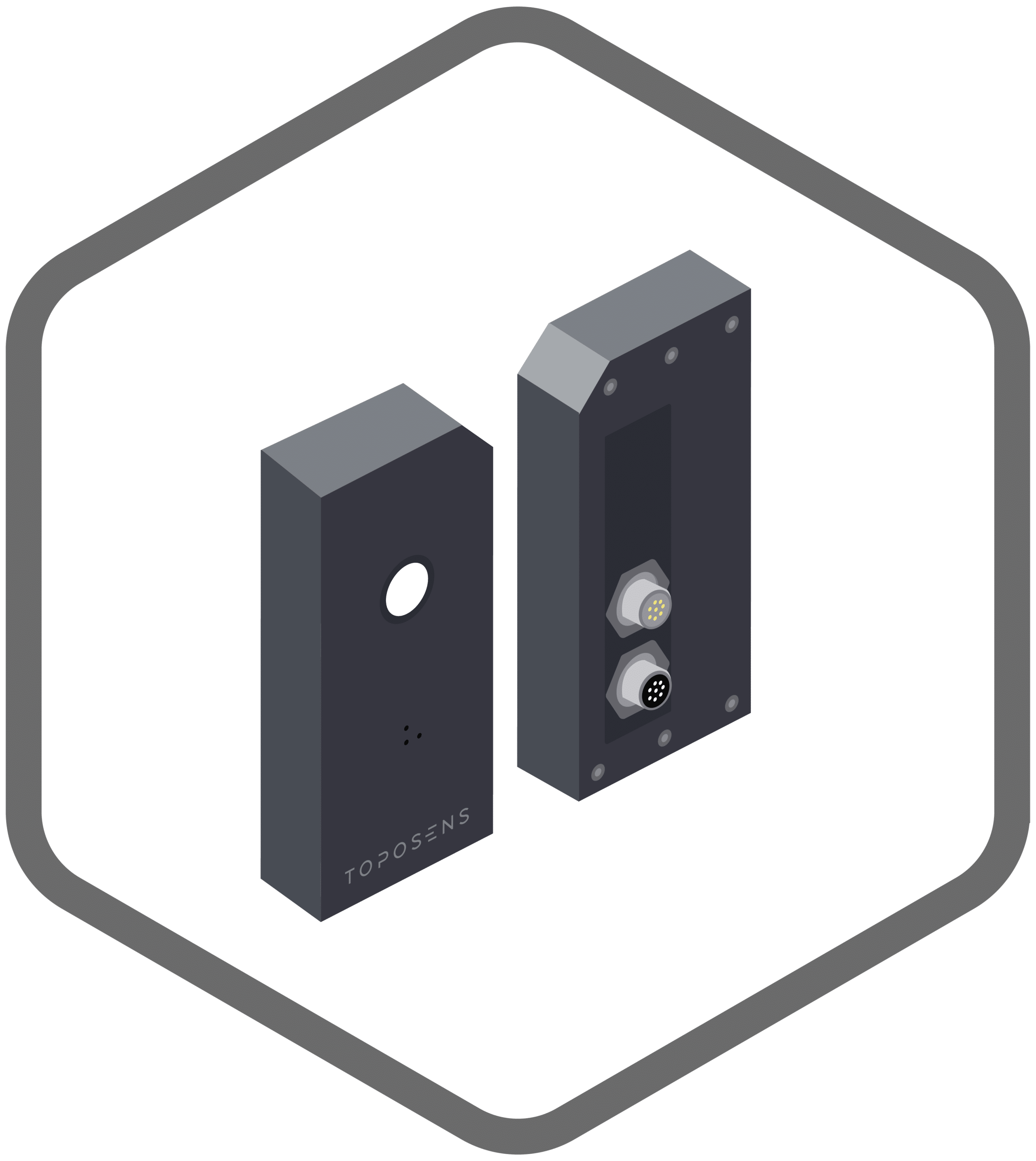 Robust to lighting conditions, dust and dirt with IP67 rating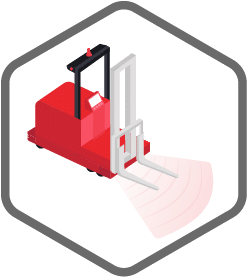 Detects "difficult-to-see" objects such as forklift forks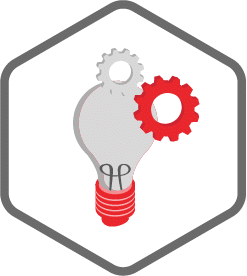 Suitable for a wide variety of industries and applications