Toposens Next-Generation 3D Ultrasonic Sensing Technology
Our new sensor enables your AGV, AMR, or other application avoid collisions with all kinds of obstacles. Based on our proprietary 3D ultrasonic technology, our next-generation ECHO ONE DK operates on the principle of time-of-flight echolocation to deliver robust real-time data for 3D object detection and collision avoidance.
Why use 3D Ultrasonic Sensors?
6 Unique Benefits of the ECHO ONE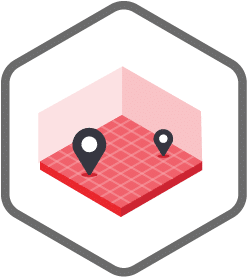 1. Improve your overall operational efficiency
Traditional 1D Time-of-Flight sensors can detect only the closest object relative to the sensor. Due to our unique hardware setup and advanced algorithms-based software technology, our sensor can detect multiple objects in 3D space in real-time. This reduces accidents, optimizes your factory workflow, and improves your operational efficiency.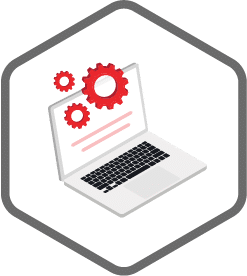 2. Ease the hassle of set-up and integration
Our unique integration platform offers you great flexibility to evaluate the ECHO ONE DK in your individual application. It consists of a:
Software package, which include ROS, Toposens Sensor Library, Firmware Update Tool and Toposens 3D Visualizer
CAN communication interface
Separate interface adapter to connect the sensor to a PC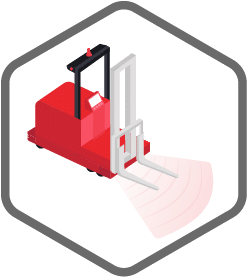 3. Reduce costly accidents by detecting even the most complex objects in 3D space
Most optical-based sensor solutions can struggle with detecting certain colours (such as black-coloured forklift forks) and have difficulties working under certain weather and lighting conditions (dark surroundings, fog or reflecting surfaces, for instance). Due to being sound-based, the ultrasonic sensor technology at the heart of ECHO ONE DK is typically tolerant to lighting and weather conditions. Thus, it can detect complex items such as the tip of a forklift fork, transparent surfaces or tiny objects lying in the path of your AGV. This reduces the occurance of potential accidents and ensures a smooth workflow.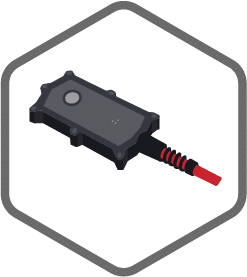 4. Use your AGV safely in any environment
As the IP67 certification reflects, the ECHO ONE DK is robust to dirt, dust, and water. Also, lighting conditions or specific colors do not interfere with the sensor's capabilities as our sensor operates with ultrasonic technology.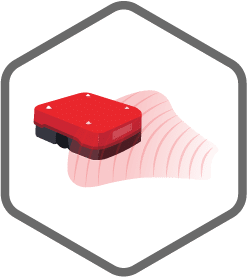 5. Safe costs by using just one sensor with enhanced perception abilities
The ECHO ONE DK is able to detect multiple objects in front and at the sides of it. This is achived through the sensor's very large opening angle, boosting a horizontal and vertical Field-of-View (FoV) of up to 180° at ultra-short-range (from 200mm) and up to 110° at 3m (horizontal FoV).
Thus, one ECHO ONE DK sensor will be enough to cover the whole area in front of your AGV.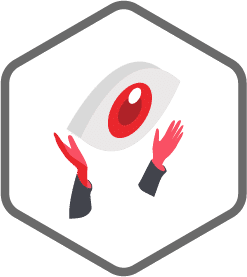 6. Improve AGV operational performance with a reduced blind zone
The ECHO ONE DK operates with a minimal blind zone, being able to detect objects from as close as 200mm. This takes robot safety to the next level and improves your AGV's performance.
Watch our Technology in Action
Our new platform gives you great flexibility to evaluate our sensor in your individual application: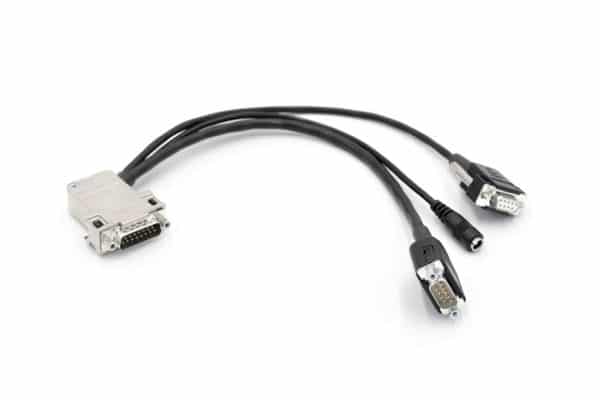 CAN as a communication interface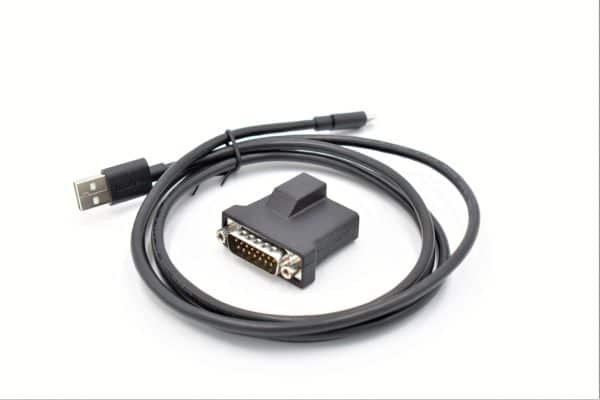 A separate Interface Adapter (USB adapter + Micro USB Cable) to connect the ECHO ONE DK to your PC.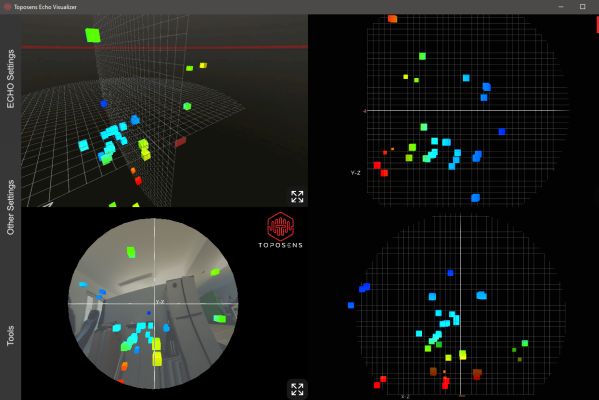 Toposens 3D Visualizer for raw data visualization and capturing via Interface Adapter.

ROS Implementation Package.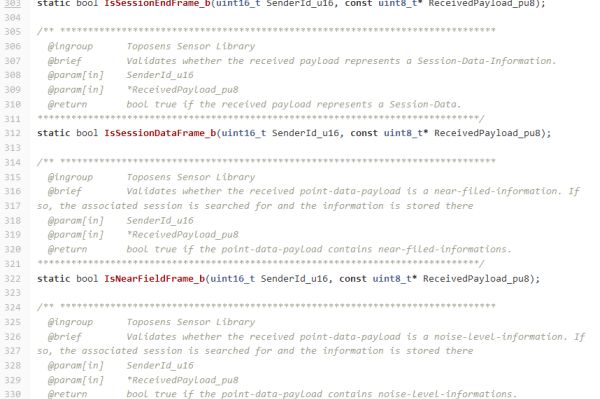 Toposens Sensor Library for convenient implementation of the ECHO ONE DK sensor into customer projects.

Firmware Update Tool via Interface Adapter to update the ECHO ONE DK's firmware.
Lost in the sensor jungle?
Here you can download our range-finding sensor compendium